We can increase soil stabilization using polyurethane grouting.
Soil erosion is a real concern among property owners located on the waterfront throughout North Carolina. This issue can lead to ground instability, moisture damage, and other problems, so it's essential to invest in soil stabilization solutions at the first sign of concern.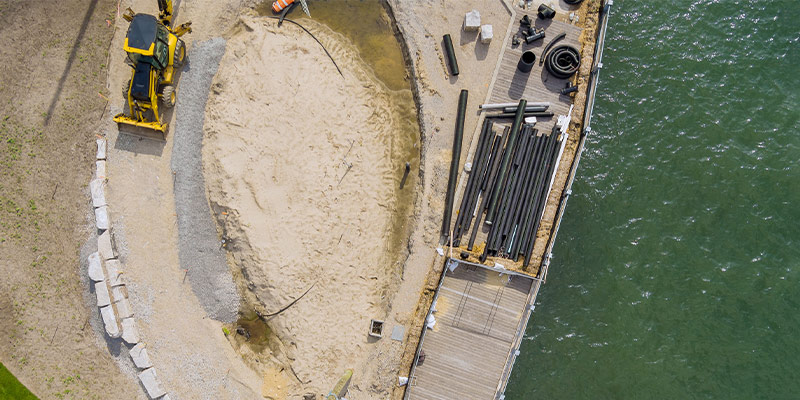 Here at Carolina Seawall Repair By Concrete Uprising, we offer a range of services to support waterfront property owners. One of our areas of expertise is soil stabilization, and we achieve this using polyurethane grouting, or chemical grout injections.
Over the past few decades, the use of polyurethane grouting has exploded with a variety of uses and applications. Processes that were once impossible are now easily achievable, including ground and soil stabilization. Our trained technicians inject a single-part polyurethane product into granular soils, where it can permeate the natural material to connect the granules. The permeation process typically takes between five and 10 minutes, depending on how much material is used. This results in soil densification, producing a material that is similar to sandstone in its consistency and compression strength. A higher compression strength plays a significant role in ground stabilization, ensuring that the area can support all types of structures and equipment without giving way.
If you're interested in learning more about our soil stabilization process, contact us to get started. We offer complimentary consultations, during which we can answer questions and determine whether a specific site would benefit from this process. This method is also used to achieve other aims, including to fill voids and fill cracks in seawalls and other structures.