Our technicians specialize in lakewalls, offering maintenance and repair services.
A seawall is a retaining wall built on a waterfront property with access to the ocean. Its purpose is to separate the water from the land, reducing the risk of soil erosion and water damage. But when your waterfront property is on a lake, you might have a similar structural component in place. Some people refer to this as a seawall, but at Carolina Seawall Repair By Concrete Uprising, we use the term "lakewall." Lakewalls serve similar functions to seawalls, but they may differ slightly due to the fact that lakes don't have changing tides.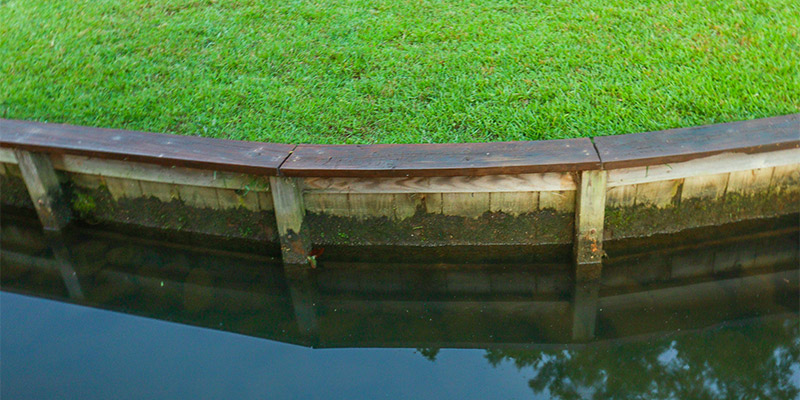 Since there are many lakes found throughout the state of North Carolina, countless property owners live near to these bodies of water. A lakefront property has many advantages, offering easy access to the water and often cooler temperatures. However, in order to protect your lakefront property, you need the right components in place. Our technicians specialize in lakewalls, offering a variety of maintenance and repair services. If your lakewall has sustained damage in a major storm or has been worn down due to constant exposure to the water, we can take a closer look and determine whether it needs to be repaired or replaced entirely.
Repairing lakewalls is often the preferred alternative to replacement services, the cost of which can easily reach the six-figure range. Monitoring the condition of your wall is the best way to protect your investment and your property from ongoing damage.
In addition to lakewalls, our technicians work on seawalls or bulkheads and offer ground stabilization services to those located in the state. Contact us to learn more or request an estimate.